Conche Type KK60LT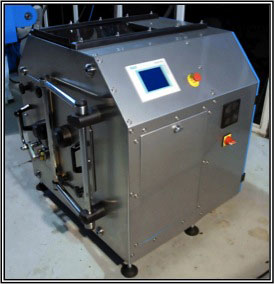 Small size, tailored to the requirements of test environment with industry standards like our big size ultra modern conches.

Capacity +/- 50 KG
Conching time programmable, unlimited programming.
Friendly user interface.
Programmable conching parameters 5 stages.
Mixing time programmable for each stage.
Temperature programmable for each stage.
Speed and rotation direction of mixing arms programmable for each stage.
You can store unlimited formulas in the computer including those details above.
Water heater included in the machine.
Parts coming in contact with food stainless steel.
Electronics Control with Siemens PLC
Advantages: technically identical to the large conches.
Setting and measuring temperature of the chocolate.
The complete combination of settings will be stored in the machine's computer.
Possible to make print-outs
Easy cleaning
The machine will be provided with a transparent cover and metal one.
The machine will be supplied with PC. The software will be supplied by K&K Machinery.
If Customer wants modifications to the PC program before delivery during the test in K&K factory, it will be done. Later modifications as well as PC configuration on site will be charged.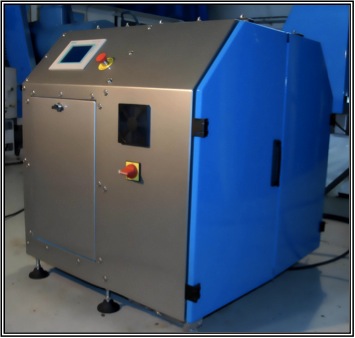 Hygiene:
All surfaces on the machine are smooth as far as possible. Bottom space of the machine is accessible. To clean the inside of the machine, the cover is opened firstly and scraper blades are removed. After the cleaning no dregs must be on the surface.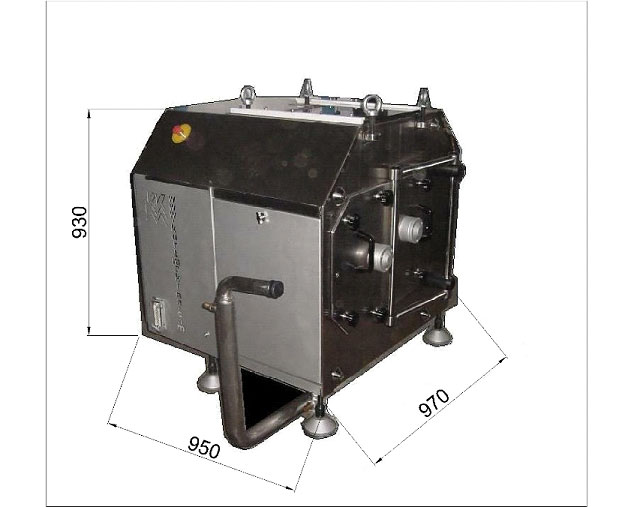 Measurements of Installation and Dismantling Area
A (width) 950 mm
B (length) 970 mm
C (Height) 930 mm